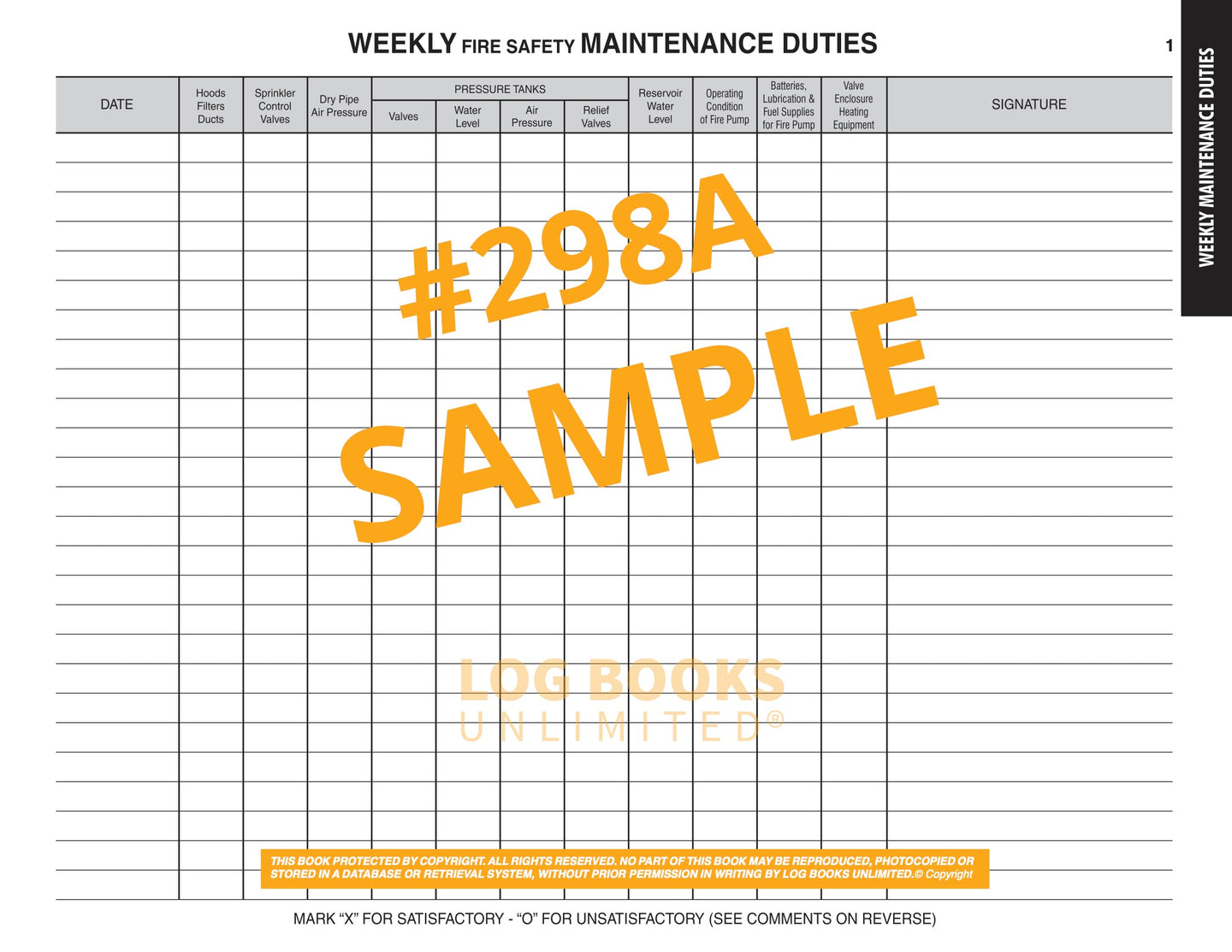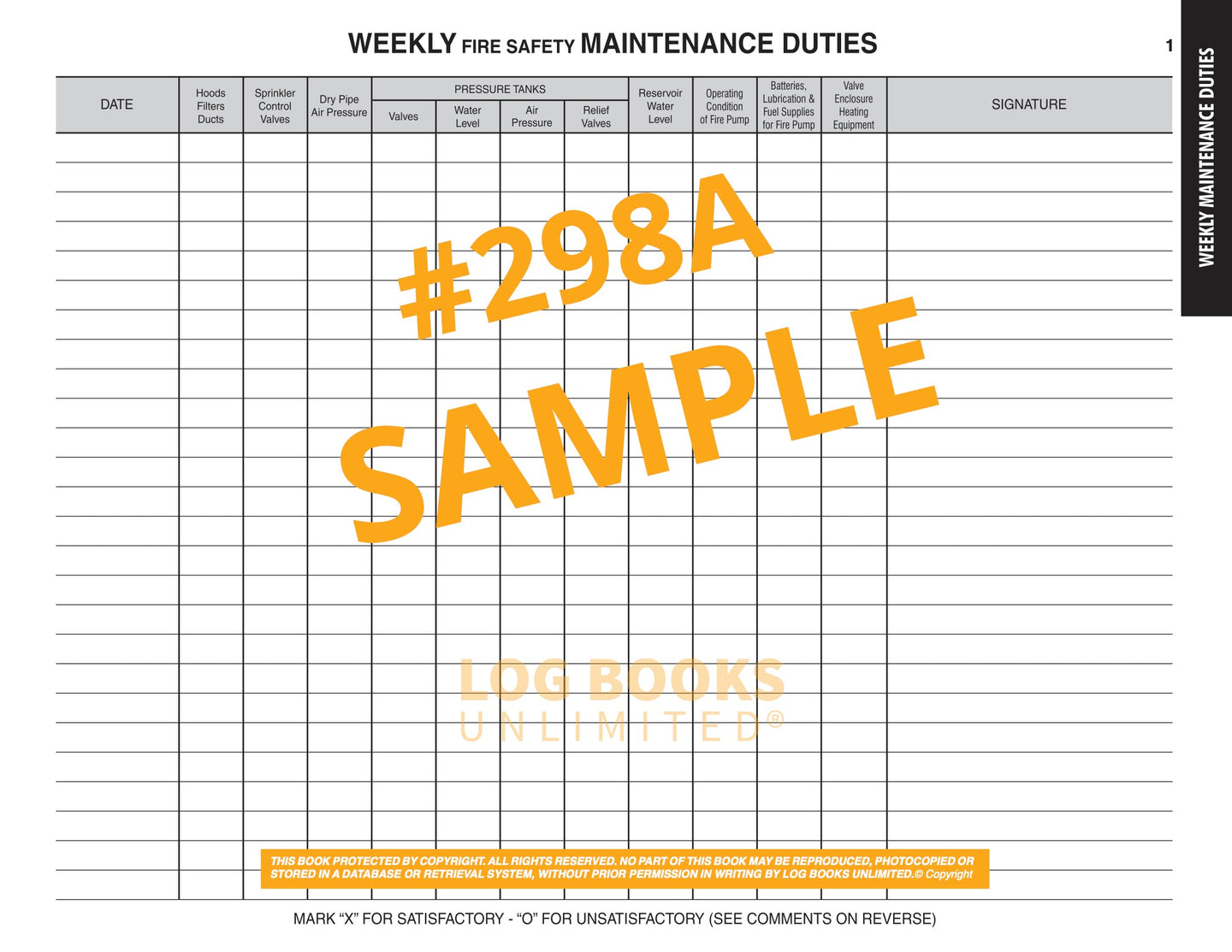 Regular price
Sale price
$31.00 USD
Unit price
per
Sale
Sold out
8.5" x  11"  -  80 numbered pages (2 Year Period)
(Case Bound, Hard Cover)
Fire Protection Equipment Log Book for Recording Maintenance, Inspections, Tests, Repairs, etc.
Having a Bound and Sewn Hard Cover with Numbered Pages, the Book will provide you with a Legal Document which will reduce your Liability should a Fire Occur.
These are the most widely used books in the industry. First introduced by Log Books Unlimited in 1980. 

Designed with input from Fire Departments, The Fire Marshal's Office and many Fire Protection Service Companies. We have produced a user friendly book that enables you to record maintenance, inspections and tests on all necessary items in the Fire Code.
Entry Sections Including:
Weekly Fire Safety Maintenance Duties: Date, Hoods/Filters/Ducts, Sprinkler Control Valves, Dry Pipe Air Pressure, Pressure Tanks, Reservoir Water Level, Operating Condition of Fire Pump, Batteries, Lubrication & Fuel Supplies for Fire Pump, Valve Enclosure Heating Equipment, Signature

Weekly Maintenance: Date, Defects, Service Notes, Signature

Weekly Maintenance Duties – Emergency Power System: Make & Model, Date, Consumables, Starter, Batteries & Charger, Engine, Control Panel, Other, Signature

Monthly Maintenance Duties & Running Tests – Emergency Power Generators: Date, Engine, Generator, Signature

Monthly Maintenance and Inspection of Hoses, Sprinklers & Water Supply Equipment: Date, Fire Doors, Fire Hoses, Welding/Cutting Equip., Water Level in Tanks, Water Supply Valves, Sprinklers, Test Voice Communication & Loud Speakers, Signature

Monthly Inspection of Emergency Lighting: Location of Unit or Remote Lamp, Check Pilot Lights, Terminal Connections Clean & Lubricated, Terminal Clamps Clean & Tight, Electrolyte Level & Specific Gravity, Battery Surface Clean & Dry, Test Unit Ensure Lights Function Upon Failure of Primary Power, Date and Inspected By

Monthly Inspection of Fire Extinguishers: Unit No. & Location, Type, Size, Serial No.

Monthly Inspections of Fire Alarm: Date, Pull Station Location, Results, Audible Signal Appliance Location, Annunciator Readings, Battery, Trouble Signal, Signature of Certified Technician

Monthly Inspection of Voice Communication: Date, Hand Set Locations, Results, Speaker Locations, Annunciator Readings, Signature of Certified Technician

Fire Safety Maintenance Duties: Test Sprinkler Transmitters & Waterflow Actuated Devices, Fire Alarm Drill (High Rise Buildings), Firefighters Elevators, Level of Priming Water for Dry-Pipe System, Valve Supervisory Switches, Tank Water Level Device, Supervisory Devices

Annual Inspection of Standpipe System: Location, Plugs or Caps, Cabinet, Age, Condition, Date Re-Racked, Water Valve, Signature

Emergency Power System (Generators): Every 6 Months, Annual (Control Panel, Engine, Generator, Transfer Switch), Every 2, 3, and 5 Years – Engine Inspections

Annual Fire Safety Maintenance: Replace Smoke Alarm Batteries and Test Smoke Alarms, Inspect Fire Dampers/Fire Stop Flaps, etc.; Date and Signature

Additional Fire Protection Equipment: Date, Device, Operation or Pressures, Results, Signature

Fire Drill: Date, Time, Comments, Signature
Having a bound and sewn hard cover with numbered pages, the Book will provide you with a legal document which will reduce your liability should a fire occur. 
View full details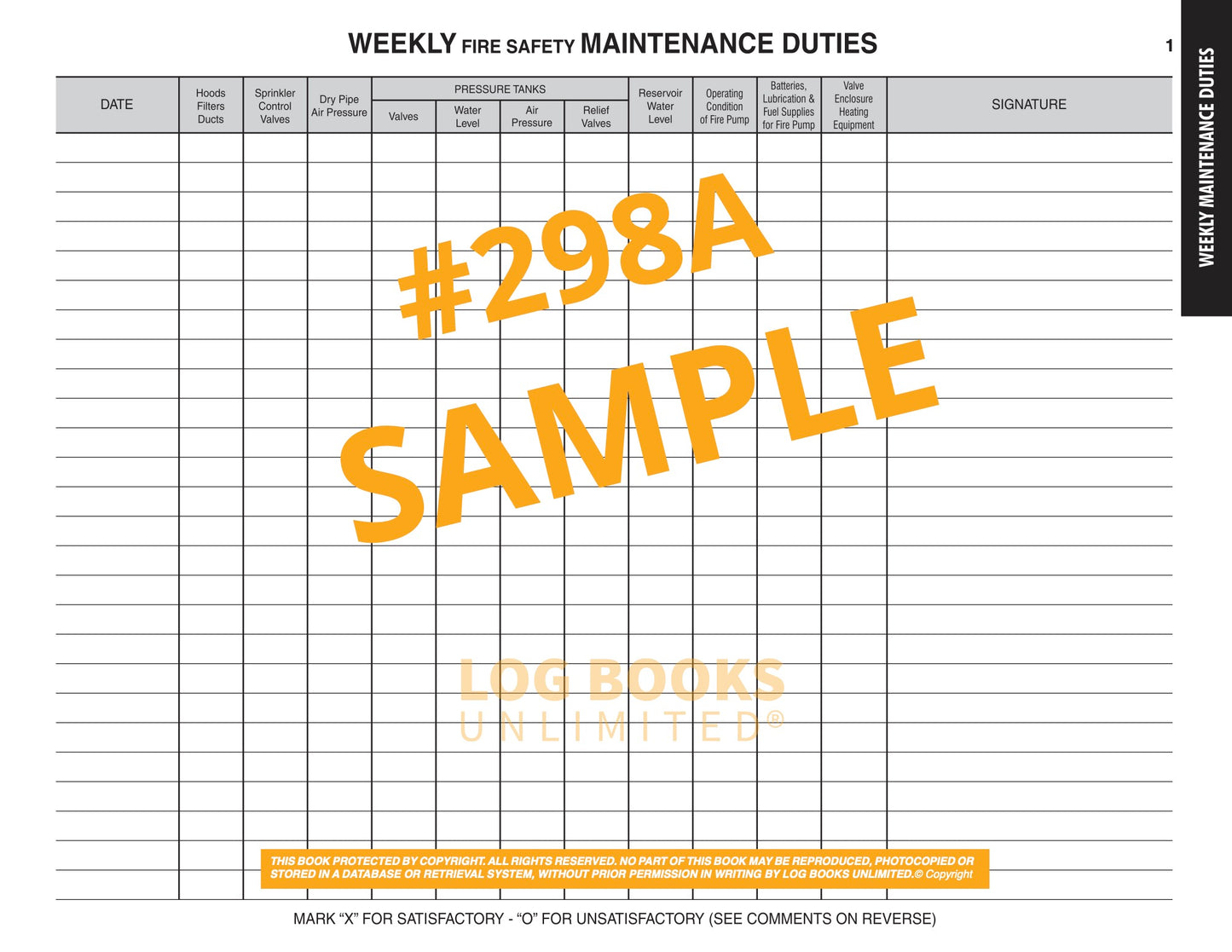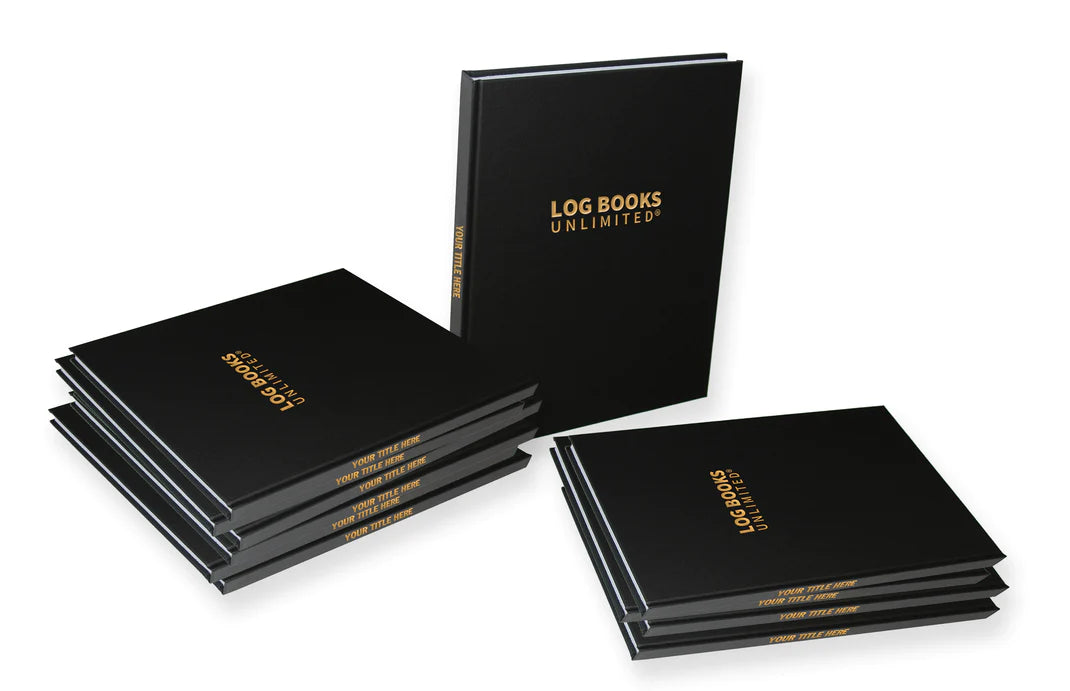 Order More Books And Save
If you need to stock up with more than 100 books or if you regularly order large quantities of books, our sales team can help you get the best price on your order and ensure you get your order placed and processed in a timely manner.
Contact Us